---
Fitness
Leg Day may be MY favorite day, but a lot of people really dread leg day. Usually, I think it's because the day after leg day is awful. It's hard to walk, stairs become your nemesis, and going to the bathroom turns into something worthy of an olympic achievement. All that being said, you can't have a nice booty without leg day. Unless you are genetically endowed with a nice booty and, if that's the case, I envy you.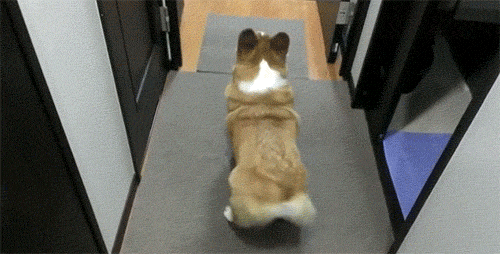 For the rest of us less endowed in the darriere department, leg day is crucial. I decided to honor our need to work for that booty by creating a 30 minute playlist dedicated to butts. Yes, there are a TON of songs dedicated to butts. I picked the ones that are best for workouts. Crank this on leg day and you'll be more than inspired to build those lovely lady lumps! Here is an amazing leg day playlist!
EPIC LEG DAY PLAYLIST!
Miss New Booty- Bubba Sparxx
Because, obvious reasons
Baby Got Back- Sir Mix Alot
Because more obvious reasons
Wiggle- Jason Derule
Because Jason Derulo knows that a big butt isn't a bad thing. And it's a pretty catchy beat.
Bootylicious- Destiny's Child
What?! Bringing it back. Make your body too bootylicious for them, babe.
The Thong Song- Sisqo
Because even more obvious reasons
Rump Shaker- Wreckx-N-Effect
This song makes me smile. And it's about butts.
My Humps- Black Eyed Peas
Best for last. Check it out.

Here's the playlist on Spotify!