Fitness
This week has gone by so quickly!
I go to work later than usual on Wednesdays, so I use Wednesdays to sleep in a little and still get in a good workout. This Wednesday, I was up at 6:00 and at the gym around 6:30. I worked shoulders and triceps. I was really excited that I increased my weight for shoulder press.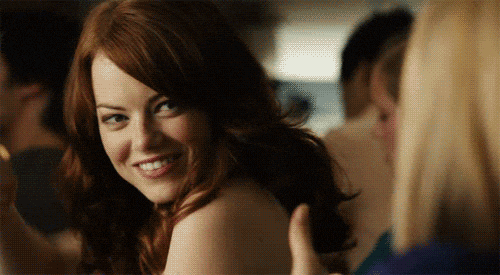 After lifting, I did 25 minutes on the elliptical. I try to avoid the elliptical, but I didn't want to run and my week-day gym doesn't have a working stairclimber. Instead, I put the elliptical on 10/10 incline and 8/10 resistance and watched a little bit of a Lifetime movie on Netflix.
I forgot to pack a lunch Wednesday so I went to Kroger to see what I could find. Y'all, this Kroger is insane. I'm talking has a jewelry store and a shoe section insane. It's the biggest grocery store that wasn't a Walmart that I have ever been in. I was going to get sushi but I noticed they had a salad bar, so I got that instead!

Whenever I get a salad, I always make sure to add a good amount of protein to fill me up. On this salad, I got chicken and half a hard boiled egg-white as my protein.
On Thursday, I decided to take a rest day. I was pretty tired and I needed the extra sleep so I woke up at 6:30 and got ready for work. I went to Whole Foods for lunch. I love the salad bar at Whole Foods! It's not too expensive either, as long as you pay attention to the weight of your salad as you go. I also picked up 2 macarons as a treat. I got one salted caramel and one raspberry.

(this looks kind of gross, but it was awesome. Their Herb Ranch is SO damn good)

Last night for dessert, I made an awesome little key lime pie dessert out of graham crackers and key lime greek yogurt.
I froze the greek yogurt (I used Oikos) during the day. Then I crushed up 2 graham crackers, added a teaspoon of butter and stuck it in the microwave for 30 seconds. I stirred up the butter and crackers so it got mixed together well to make a "crust."  Then I put the frozen yogurt in the bowl with the "crust" and ate it. It was SO freaking good and pretty good for you too!
After dessert and a few episodes of Friends, I did some yoga in our spare room. I want to start doing yoga more. I really like doing it, but I get stuck because I don't know what to do! I need to go to a yoga class at the gym sometime soon.
Do you do yoga? How did you get into it?
---