---
Fitness
A good workout playlist can often be the difference between a great workout and a not so great workout. For me, a good playlist is upbeat, has epic chord progressions, and a steady rhythm. Most of the time, all of those qualities can be found in rock music. I take a lot of time making them perfect so I don't have to skip songs and I like to put them in an order that I know will match what I need at the time I'm listening. Good music helps me avoid things like this:
Making playlists can be a lot harder than it seems, so I've created a 30 minute playlist that is sure to get you super pumped at the gym. I use Spotify to make my playlists. Spotify Premium is the best $10 a month you'll spend, if you upgrade! With Premium, you can download playlists to your phone so you can listen offline. If you stick to the free version, you'll have to be connected to WiFi to hear your songs. All of the songs below are available on Spotify!
Whether you're lifting or running, these songs will keep you pumped up!
*Note: some of these might have explicit words- I've noted which ones you may want to find the edited version if you aren't a fan of cursing.
"Remember the Name" -Fort Minor*
This song is awesome for getting in the mood to workout. Perfect for a short warm up.
"Till I Collapse" – Eminem*
This is a great song to keep you motivated! He literally says "Until my legs give out from underneath me, I will not fall." SO awesome.
"Jungle" – X Ambassadors
I love this one to keep me in a rhythm. There is a consistent beat (like a boom-clap) that just really keeps me pumped up. It's also great for running as a pace song.
"Becoming the Bull" – Atreyu
This one is awesome to just make you work hard. It talks about struggling but taking those struggles "by the horns," facing them, and conquering them by becoming the bull. Super upbeat.
"Let's Go" – Trick Daddy ft. Big D & Twista*
This one is just awesome. It starts super heavy and ends heavy. Just a great workout song all around. Plus, Twista kills it in his verse.
"Painkiller"- Three Days Grace
I love the chord progression and constant building of this song. It really pushes me to work harder as the song builds.
"Killin It"- Krewella
This is a great one for the end of your workout. When you're feeling a little tired and this song comes on, it reminds you to pick it up and keep killing your workout until the end.
"This Is The Time (Ballast)"- Nothing More
Last, but DEFINITELY not least, this is my favorite one of them all. Even when I hear this song on the radio in the car, I'm like "OMG I'M SO PUMPED RIGHT NOW." The climax of this song is one of the most epic and it will TOTALLY get you to get that extra rep or sprint that last ¼ mile.
If these songs don't pump you up, I really don't know what will.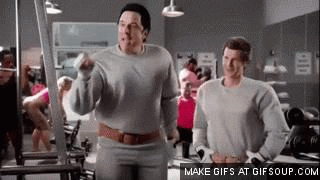 I'll be sharing more playlists with yall, just in case you're not the rock/alternative type (I've got a Throwback playlist that will keep you smiling the WHOLE time).
Until next time,
What is your go-to pump-me-up song?