Hey friends! I'm Carrie, and welcome to Keeping Carrie Fit!
"Keeping Carrie Fit" started as a Facebook page for my gym selfies in 2013. Since then, it has morphed into something much bigger! During my physical fitness journey, I've learned that fitness is so much more than healthy eating and going to the gym. A fit life is a life that nourishes the body, mind, and soul and Keeping Carrie Fit is a blog about the things that nourish my body, mind, and soul!
Yes, you'll see posts about the gym and you'll see healthy recipes, but you'll also see posts about my family, fashion, travel, my opinions on pop culture, makeup, and a dozen other things that I love!
Keeping Carrie Fit is on Twitter, Instagram, and Youtube.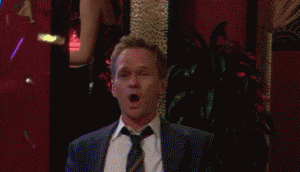 I get asked a lot of questions whether it's in person or through online communication. Here are some answer to questions I am asked often!
How long have you been on your fitness journey?
I changed my lifestyle in March of 2011. After 8 years of anorexia and another 4 years of binge eating to the point of pre-diabetes, I decided enough was enough and I joined a gym. My then-boyfriend (now-husband) took me to a gym in the town we were living in and I loved it after the first time I went. The gym at our university intimidated me because it was full of students (read: young, fit, teen to twenty-somethings) and very few people like me (overweight, depressed, out of shape). I needed a different environment and I got that at the gym I went to. I've been living a healthy lifestyle ever since!
How did you get started?
I started on a treadmill. I would run/walk 2-3 miles every day. I started gaining some confidence and I attended some fitness classes at the gym. After a couple of months of sticking to a workout routine and eating better, I saw tremendous progress. I used to run .25 miles, then walk .5, the repeat until I had finished 2-3 miles. As I got more in shape, I reduced my walking time and increased my running time until I was running 3-5 miles every workout.


What kinds of workouts do you do?
Now, I lift weights frequently. I also add cardio in a few days per week. Sometimes I make up my own workouts, other times I pull workouts from bodybuilding.com
What do you eat?
I stick to the 80/20 rule (well, more like 70/30). 70% clean and healthy, 30% not clean and healthy. I find it gives me the best balance and it's much more sustainable.
How do you track your nutrition?
MyFitnessPal is a LIFESAVER. It's free. It's such a useful tool.
What is your go-to healthy snack?
Lately, I've really been loving sugar snap peas, sauteed tomatoes, and popcorn. Not all together.


What kinds of events have you done?
I've participated in multiple 5k's, 2 half marathons, a Warrior Dash, and a Tough Mudder. The last 2 were by far my favorite races!
Carrie is not a doctor and she does not support starting a diet without consulting your physician first. Please consult your doctor before starting any new diet or exercise routine! I am not responsible for anything that may happen as a result of following this advice. Unless you just get really shredded and fit. I'll take credit for that. Just kidding.